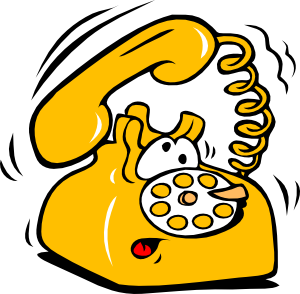 If your phone is sending calls to voicemail before you can get to it, you can actually adjust how long it rings before going to voicemail. Here's how to do it.
It's a bit different for everyone, depending on your carrier. Sprint, it seems, does not offer this option, but the other major US carriers do. Here's how to change your ring delay for AT&T, T-Mobile, and Verizon.
AT&T and T-Mobile
AT&T and T-Mobile both use the same method, which lets you change the number of rings right from your phone. To do it:
Dial *#61# from your phone. Tap Send.
You should see a new screen that displays a bunch of information about what's getting forwarded. You should see a line under "Voice Call Forwarding" that says "Forwards to +11234567890" (where 11234567890 is an eleven digit phone number, likely different from your phone number). Write down this number and tap Dismiss.
Now, dial **61*+11234567890*11*XX# and hit Send, where 11234567890 is the number that you found in step two and XX is the number of seconds you want to wait until voicemail picks up. You can set it in increments of 5, where 30 seconds is the maximum.
After you hang up that call, you can have someone call your phone and see if it worked. On some phones, you can dial *#61# again and see how long it's delaying your calls, but our test phone (the iPhone) did not show this information.
Alternatively, you should be able to call AT&T or T-Mobile customer service and have them change it from their end, if you're uncomfortable doing it yourself.
Verizon
Verizon, unfortunately, does not offer this menu like AT&T and T-Mobile do. To change your ring delay on Verizon, you'll need to call customer service on your phone (by dialing *611) and asking them to help you out. The other caveat with Verizon, from what we could find in our research, is that your mileage could vary depending on where you are in the country. Sometimes, you'll be able to extend your delay all the way to 40 seconds, where other areas may have a smaller maximum, or not allow you to change it at all. Of course, it's a quick call to make, especially with ourstep-by-step guide to getting good customer service, so it's well worth a shot.
[source: http://lifehacker.com/5878635/change-how-long-your-phone-rings-before-sending-calls-to-voicemail ]